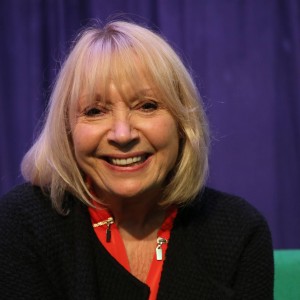 We recently welcomed well-known actress and director, Lin Blakley, as our new Patron.
Lin, who lives locally, is most recognised for her role as Pam Coker in Eastenders.
Lin came along to one of the group's Thursday rehearsals at the Windlesham Theatre and was enthusiastic to meet all members and to find out more about what they do.
Harriet Padina, chairman of the Drama Group said that the group was keen to develop its skills and always tries to produce plays which are as professional as possible. WDG is delighted to be able to build a relationship with Lin and benefit from her wealth of experience.